Louis Vierne Organ Works
Louis Vierne (1870-1937), a student of César Franck and Charles-Marie Widor, was organist at Notre-Dame Cathedral in Paris for 37 years, until his death at the console during a recital. The OrganScore edition covers the '24 Pièces de Fantaisies' and the six organ symphonies (to be published soon).
"24 Pièces de Fantaisie", in two volumes
Louis Vierne's twenty four "Pièces de fantaisie", have been composed for a three manual organ and a pedal board. Published in 1926 and 1927, they constitute 4 suites of 6 pieces each. According to the composer, they are of "average difficulty" and their duration "varies from 3 to 5 minutes". In practice, this depends on the performer's tempo, and some of them can last up to 7 or 8 minutes. The OrganScore format is particularly suitable for these pieces, where hands may be unable to leave the keyboard during very long passages. The 4 suites are covered by 2 volumes.
VOLUME I
Suite 1 (Op. 51), Suite 2 (Op. 53)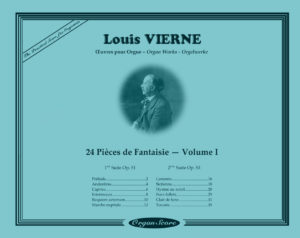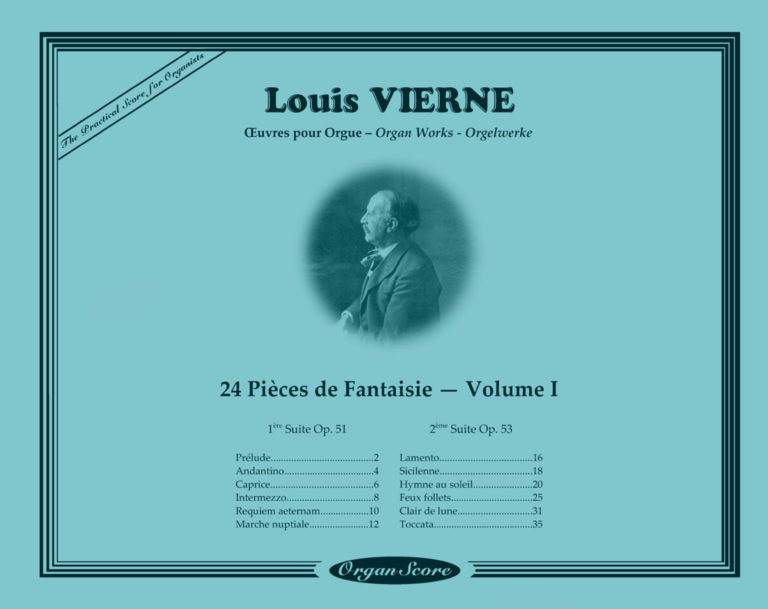 VOLUME II
Suite 3 (Op. 54), Suite 4 (Op. 55)