Louis Vierne Organ Works
Following the path taken for J.S. Bach, Buxtehude and other great organ composers, OrganScore proposes the "24 Pièces de Fantaisie" as a first contribution to a practical collection of Louis Vierne's organ works.
"24 Pièces de Fantaisie", in two volumes
Louis Vierne's twenty four "Pièces de fantaisie", have been composed for a three manual organ and a pedal board. Published in 1926 and 1927, they constitute 4 suites of 6 pieces each. According to the composer, they are of "average difficulty" and their duration "varies from 3 to 5 minutes". In practice, this depends on the performer's tempo, and some of them can last up to 7 or 8 minutes. The OrganScore format is particularly suitable for these pieces, where hands may be unable to leave the keyboard during very long passages. The 4 suites are covered by 2 volumes.
VOLUME I
Suite 1 (Op. 51), Suite 2 (Op. 53)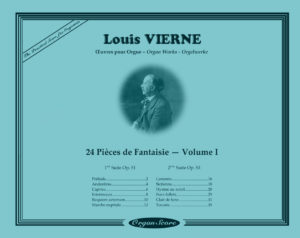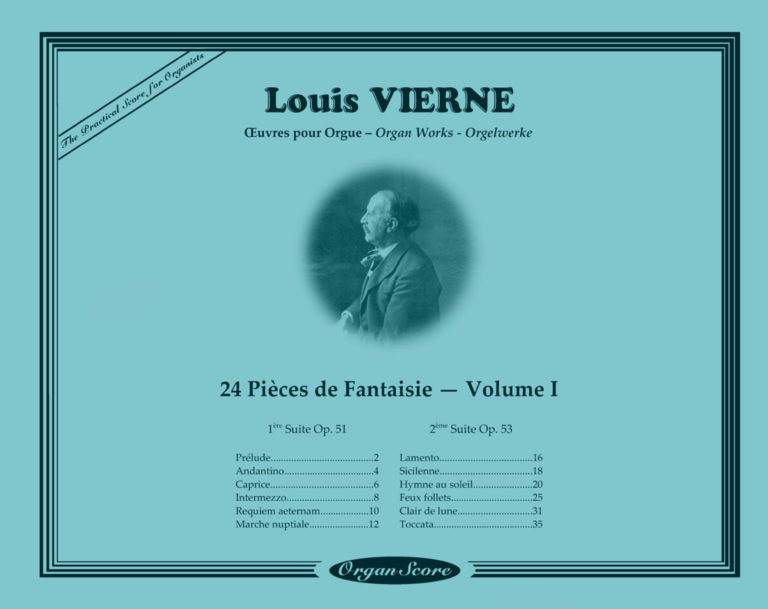 VOLUME II
Suite 3 (Op. 54), Suite 4 (Op. 55)