Saint-Saëns Complete Organ Works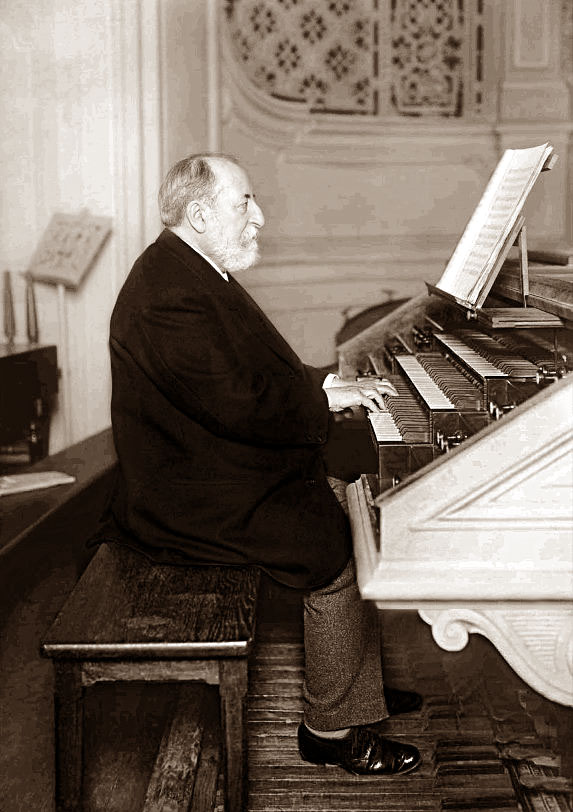 The Composer, Pianist, Conductor and Organist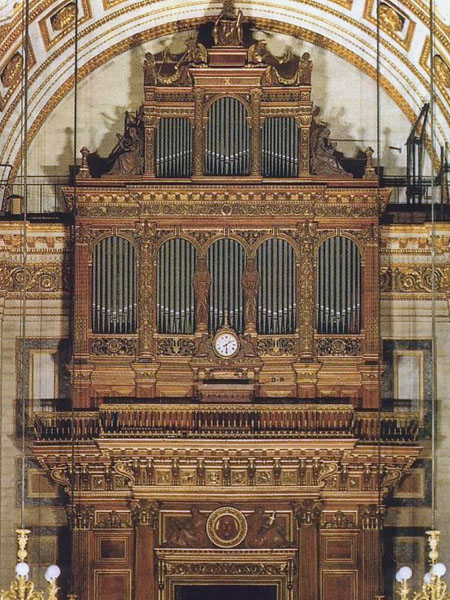 Camille Saint-Saëns was born in Paris on 9 October 1835, and died in Algiers on 16 December 1921. A child prodigy, he made his concert debut at the age of eleven, and subsequently led a brilliant musical career. Mostly known as a prolific and inspired composer of the post-romantic era, he was also a virtuoso pianist, a conductor and an organist. In particular, he was in turn an incumbent organist of important Parisian churches, such as Saint-Merry, La Madeleine and Saint-Séverin.
As a composer, Saint-Saëns often appears to be a counterpoint adept and an admirer of classical masters such as Mozart or Haydn. As for his organ works, this taste for clarity was undoubtedly fuelled by the semi-classical, semi-symphonic character of some of the instruments he regularly played (Saint-Merry, Saint-Séverin).
The Organ Works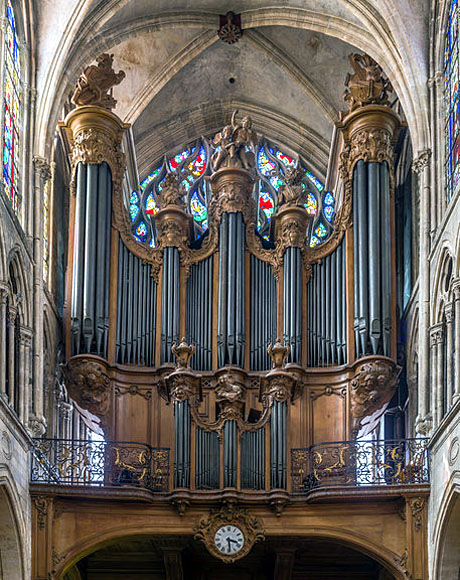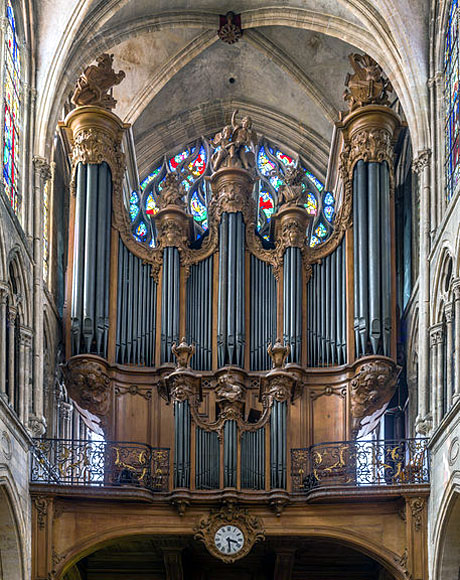 Saint-Saëns' organ music production spans his entire career, from early works (pieces for harmonium, first fantasy, rhapsodies on Breton hymns, etc.) to works of maturity (Preludes and fugues Op. 109, 7 improvisations, 3rd fantasy, etc.). Either very free and picturesque, or more solemn, this music is always highly inventive. That is why even if they often show a refined language, none of these works gives way to any sterile academism.
The "complete works" would not be really complete without the organ transcriptions by Alexandre Guilmant (1837-1911), Emile Bernard (1843-1902) Léon Boëllmann (1862-1897). As Saint-Saëns probably knew them, we may almost consider them as original organ pieces.
Harmonium Works
Volume I contains a few pieces for harmonium, some of which have stop indications specific to this instrument. Although they are usually played at the organ nowadays, it is important to understand the meaning of these indications. For this purpose, a useful description of the classical French harmonium has been included.


The OrganScore Edition
The works spread over two volumes and are mainly arranged according to a chronological order. However, for the sake of logic, we grouped the transcriptions together at the end of Volume II. As for any OrganScore book, the organist will be able to play without having any page turn problem, with a very good readablity (see the page on the OrganScore edition readability).
VOLUME I
Pièces diverses (2 Préludes, 2 Versets, Offertoire), 9 Pièces pour Orgue ou Harmonium, 3 Pièces pour Harmonium Op. 1, Fantaisie no 1, 3 Rhapsodies sur des Cantiques Bretons Op. 7, 3 Préludes et Fugues Op. 99, Fantaisie no 2 Op. 101, Marche Religieuse Op. 107.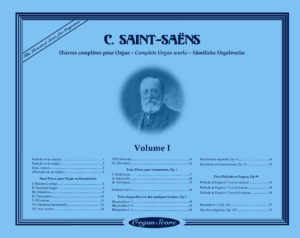 VOLUME II
3 Préludes et Fugues Op. 109, 7 Improvisations Op. 150, Cyprès Op. 156, Fantaisie no 3 Op. 157, Transcriptions : O Salutaris Hostia, Marche Héroïque Op. 34, Adagio Op. 78, Rêverie Op. 60, Hymne à Victor Hugo Op. 69, Prélude du Déluge Op. 45, Berceuse Op. 105, Marche du Synode (Opéra ʺHenri VIIIʺ), Le Cygne (Carnaval des Animaux).